MIC GAS TANK COMPETITION TO SEND FIVE FINALISTS TO FINAL ROUND AT AIMEXPO PRESENTED BY NATIONWIDE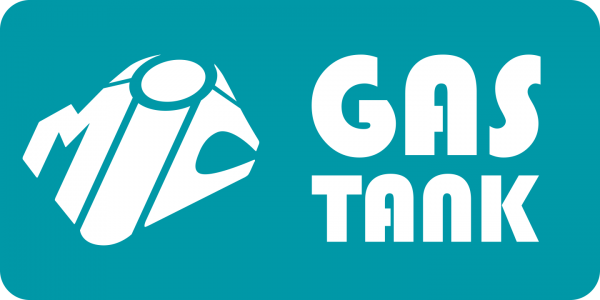 Atwyld, Flying Duchess, Gearhead Zone, Mimi and Moto, Riders Share to compete in Columbus, OH
Five finalists from the second annual Gas Tank Competition organized by the Motorcycle Industry Council will travel to Columbus, OH to present their business plans to industry leaders, media, and influencers at AIMExpo presented by Nationwide. Finalists will get exhibition space at North America's largest powersports trade and consumer show on September 26-29, with the goal of crowning a Gas Tank Competition winner at the show.
"I'm really excited for our finalists, who will each present their businesses on center stage during our Gas Tank reception at AIMExpo," said Cam Arnold, competition organizer. "Not to mention the great exposure and networking opportunities they will receive from exhibiting at the show.
"Regardless of who takes first place, the real value for each finalist is getting the chance to work closely with some of our industry's smartest leaders who served as mentors," Arnold continued. "I wish to thank all the mentors for generously sharing their time and experience."
The MIC Gas Tank Competition was created to boost powersports entrepreneurs and their businesses. The annual competition is open to individuals and groups; women and men; anybody with a new product or service idea.
In reference to the MIC Gas Tank Competition, Andre Albert, Director, Sales and Marketing, MIC Events had this to say: "Initiatives such as the Gas Tank program are extremely important to keep the industry thriving. A program nurturing those progressing the industry and our future leaders is a valuable tool and one we're happy to have running alongside the industry's most important and largest powersports show."
This year's MIC Gas Tank Competition finalists are as follows:
ATWYLD
Mentor: Eric Anderson, VROOM Network
Atwyld products are built for the modern woman rider, crafted from the most trusted, quality materials. Atwyld was created to fill a void in the market between street fashion and motorcycle gear. While there are many great products in the top tier of protective technical gear, they felt there was nothing for the more fashion-conscious rider who values fit, quality and styling as much as technical protection. The goal is to get more women riders to wear protective apparel while still expressing themselves when riding. Atwyld was founded by Anya Violet, Jamie Dempsey, and Corinne Lan Franco.
Atwyld.com
FLYING DUCHESS
Mentor: Tim Calhoun, Helmet House
Founded by woman rider and entrepreneur Alexis Dudley, Flying Duchess is bringing a fresh approach to women's riding gear. Based in Santa Fe, NM, the business recently released its first line of women's apparel, and these style-driven and technically constructed pieces are the accumulation of years spent designing for, and receiving feedback from well-traveled women riders. The results are disruptive in design, refreshing in attitude, and with incredible attention to fit and finish. Flying Duchess jackets conjure the excitement of the 1950s café racer while embracing the fashion and protection expected by the 21st century woman who rides.
fdmotowear.com
GEARHEAD ZONE
Mentor: Nicole Allen, Akrapovic
Gearhead Zone, based in Los Angeles, is building an innovative launch platform – the Motorcycle Product Incubator – to help inventors develop, design and manufacture unique new tools and powersports products. The mission is to help gearheads who have fantastic product ideas to start-up and get their products to market quickly. Gearhead Zone was founded by Roy Nolan.
gearheadzone.com
MIMI AND MOTO
Mentor: Frank Esposito, Frank Esposito Consulting
The goal is to become the Dr Seuss or Walt Disney of the motorcycle world with unique products based on the characters of Mimi and Moto: The Motorcycle Monkeys. Products consist of children's books, merchandise, and future animation. These characters and their values offer a new opportunity to expand the entire motorcycle industry and introduce children to the joys of the motorcycle lifestyle, helping to inspire and create the next generation of riders. Mimi and Moto were inspired by a little girl and created by the wife and husband team of Nancy Gerloff and Mark Augustyn.
mimiandmoto.com
RIDERS SHARE
Mentor: Scot Harden, Harden Offroad
Riders Share is the Airbnb of motorcycle experiences, offering the largest choice of motorcycles to rent at competitive prices, with the most locations to choose from. More than 6,000 people have listed their motorcycles on Riders Share since it launched in February 2018, and more than $2 million in booking requests have been made in that time. Riders Share was founded by two young bikers, Guillermo Cornejo and Brendon Lamb.
riders-share.com