Health & Safety at AIMExpo
Las Vegas and the State of Nevada

Las Vegas is open and ready to welcome us back to business, without restrictions involving capacity limits.
However, in an effort to mitigate the spread of COVID-19 in Las Vegas, the State of Nevada has mandated that everyone, including fully vaccinated individuals, wear a mask in public indoor settings, including resorts and casinos, restaurants, bars, showrooms and meeting spaces. The directive aligns with the latest Centers for Disease Control and Prevention (CDC) guidance related to mask requirements.
Safety, health, and security will be top of mind for AIMExpo in 2022. We will follow the recommendations and guidelines issued by the Centers for Disease Control and Prevention, the World Health Organization, as well as those issued by state and local officials, and we will adapt and change our plans as recommendations become available.
Safety for AIMExpo attendees is our top priority.
The Las Vegas Convention Center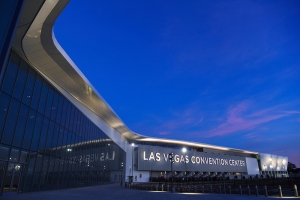 At the Las Vegas Convention Center (LVCC), the health and safety of their employees and guests is paramount. Their plan involves initiatives for cleaning and sanitation, employee training, partner and vendor protocols, food and beverage service and convention center. The LVCC is closely monitoring government mandates and policy changes, Centers for Disease Control (CDC) guidelines and public health advancements and will continue to make changes to these protocols as necessary. All LVCC areas will be compliant with local or state mandated occupancy limits.
The LVCC was awarded the Global Biorisk Advisory Council (GBAC) STAR facility accreditation by ISSA, the world's leading trade association for the cleaning industry. Considered the gold standard for safe facilities, the GBAC program was designed to control the risks associated with infectious agents, including the virus responsible for COVID-19. The LVCC was the first facility in Nevada to receive the accreditation.
COVID-19 Testing Centers in Las Vegas
International travelers need to pay close attention to the situation at their international destinations before traveling. If a negative COVID-19 test is required when leaving the United States, refer to the below downloadable document for COVID-19 testing sites and scheduling.