AIMEXPO PRESENTED BY NATIONWIDE INTRODUCES
ITS LEADERSHIP PLUS EDUCATION TRACK
The Powersports DEALER Seminars @ AIMExpo sponsored by National Powersport Auctions and Synchrony are pleased to introduce the third of its educational seminar series for the 2019 show. In partnership with Powersports Business Magazine and sponsored by McGraw Powersports Western Service Contract, the Leadership Plus track of interactive seminars will be presented by industry leaders and will offer attending dealers a deeper understanding of what it takes to effectively train, mentor and manage people in the powersports industrywhile also positioning your business as a leader in the marketplace.
Like all seminars at this year's show, the Leadership Plus education track has been reimagined for the 2019 AIMExpo presented by Nationwide as a result of feedback from last year's attending dealers. It has been restructured to offer more management training than ever before, with the aim of successfully managing one or more dealerships and helping to provide pathways to greater business profitability.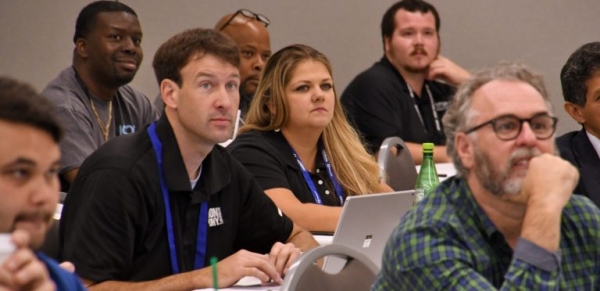 With dealers converging on AIMExpo presented by Nationwide from across the entire country, the show is the perfect setting to host a lineup of respected speakers from a variety of industries, both inside and outside powersports. These seminars were designed to inform dealers about the best way to manage their businesses and will be especially beneficial to the many entrepreneurs and small business owners who attend the show.
One of the seminars in this track, for example, will address the ways social media marketing has radically transformed how the powersports market operates. With this in mind, AIMExpo presented by Nationwide has invited noted entrepreneur and digital marketer Collin Austin to speak. In his seminar he will examine the ways dealers can reinvigorate their social media strategy to help ensure their channels are being seen by a qualified audience. Dealers can also walk away with a host of techniques on how to build an engaging social media following, and understand why this interaction creates a positive customer experience while presenting your dealership as a leader in the powersports field.
"Technology and trends are evolving rapidly. Being able to tap into the Powersports DEALER Seminars @ AIMExpo is invaluable for attending dealers trying to remain relevant," said Andre Albert, Director, Sales and Marketing, MIC Events. "Positioning yourself as a leader, attracting customers and expert staff is imperative to a successful dealership, so we're happy to have so many experts speaking to dealers from across the country to help them fine-tune these areas of their business."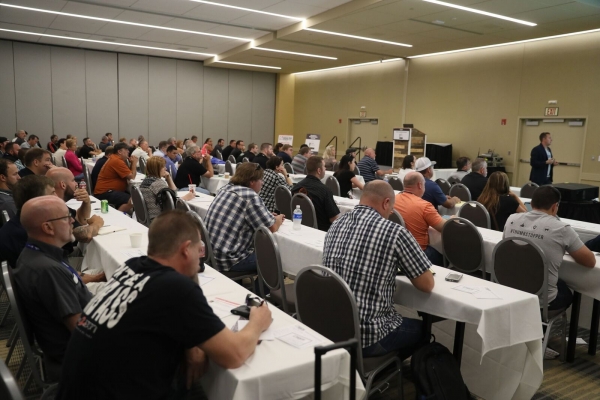 The Powersports DEALER Seminars @ AIMExpo presented by Powersports Business will be held during the show's two trade days on Thursday, September 26 and Friday, September 27, 2019 at the Greater Columbus Convention Center in Columbus, OH.
Dealers attending AIMExpo presented by Nationwide can participate in any of the Powersports DEALER Seminars @ AIMExpo presented by Powersports Business. To view or download the seminar schedule, please click here
Details of the other two dealer education tracks – "Sales & Marketing" and "Powering Profits" – can be found here