Show Features
AIMExpo rolls into Las Vegas for 2022, holding the powersports trade show at the Las Vegas Convention Center January 19-21, 2022. Below you can learn more about the wide range of features that make AIMExpo the ultimate must-attend powersports event of the year!
Now is the time for the powersports industry to Connect, Engage and Unite;
share ideas, collaborate, communicate and be inspired – it all happens at
AIMExpo 2022.
Motocross legend Ricky Carmichael, known as the Greatest of All Time, heads to AIMExpo as a keynote speaker. Carmichael will take the stage on Thursday, January 20 at 5pm followed by a meet-and-greet on the show floor.
AIMExpo's opening day will feature an opening session focused on the year ahead, market expansion and how the powersports industry can unite for future growth. Held at the Las Vegas Convention Center, the General Session will begin at 4:30pm after the show floor closes for the day.
General Session
Wednesday, January 19, 2022
4:30pm – 5:00pm
Las Vegas Convention Center
Capping off the opening day of this industry reunion will be an epic industry party to kick off the 2022 buying season. Powered by Tucker, the AIMExpo 2022 Industry Party will celebrate into the night directly following the Opening Session at the LVCC. Added bonus – the Industry Party Powered by Tucker will include Moto Mayhem Flat Track racing held right outside the hall in the parking lot of the LVCC!
Industry Party powered by Tucker
Wednesday, January 19, 2022
5pm to 9pm
LVCC South Hall 2 & LVCC Bronze Lot
New for AIMExpo 2022 is the 
ZiiDMS Dealer Recharge Zone
. Centrally located on the show floor, the ZiiDMS Dealer Recharge Zone is a place where dealers can take a break, recharge and refresh anytime during show hours. The ZiiDMS Dealer Recharge Zone will feature soft seating, recharge stations and a bar serving refreshments.
To learn more about the ZiiDMS Dealer Recharge Zone, CLICK HERE.
New for 2022, AIMExpo Education: Disruptive Thinking will be held conveniently on the show floor and will include an educational line-up that offers basic and advanced sessions designed to increase dealership profitability, community visibility, and efficiency. Focusing on the business of your business, Disruptive Thinking will help drive door swings by sharing content that speaks community engagement, business management, and best practices for retail operations.
See the full schedule for AIMExpo Education: Disruptive Thinking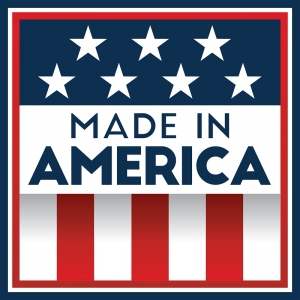 Made in America is an area solely dedicated to celebrating the ingenuity of American Companies.