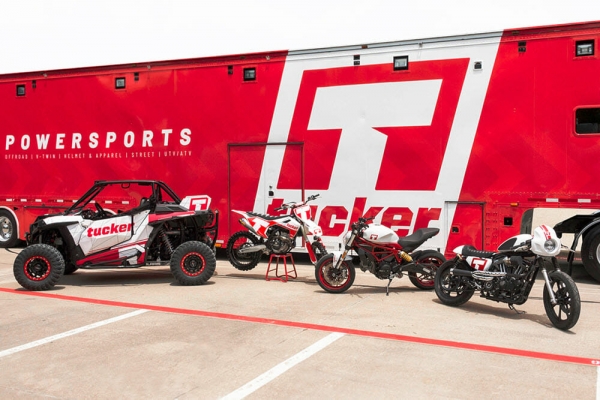 In an announcement to Tucker Dealers last week, Tucker Powersports announced the postponement of it's annual Road Show Tour concentrating instead, on the up coming AIMExpo in Las Vegas. See the official communication to Tucker dealers below:
Dear Tucker Dealer,
We want to inform you that the Tucker Road Show tour, which was announced earlier this year, has been postponed.
Recent input from dealers indicates that you would prefer to focus your time on maximizing sales to the numerous customers who are visiting your dealership, rather than travel to events such as the Road Show this Fall.
While we love the Road Show program as a way for the Tucker Team and our suppliers to celebrate and thank our dealers, we understand the time and staffing challenges that you are having in this year of amazing growth. We hope to launch the Road Show program in the future.
In the meantime, AIMExpo is coming in January and we hope all of our dealers will join us in Las Vegas. Tucker will have a great presence for our house brands and our suppliers in the expo. Our sponsorship of the show will allow us to host a hospitality area for Tucker dealers right on the show floor. Here's a link for more information about AIMExpo and how to register.
We look forward to connecting with all of you in the months ahead. We will continue to deliver great service to you through your Tucker reps, through our great customer service staff, through our dealer portal and in January at the AIMExpo.
Best regards,
Brad
AIMExpo looks forward to hosting Tucker Powersports, it's vendors and dealers in Las Vegas as the powersports industry unites for the first time in over 2 years. To register to attend the show CLICK HERE. To become an Exhibitor, CLICK HERE.
See you in Las Vegas.