TICKETS NOW ON SALE FOR AIMEXPO PRESENTED BY NATIONWIDE – DISCOUNT AVAILABLE FOR LIMITED TIME
AIMExpo presented by Nationwide – the only trade and consumer show for the North American Powersports Industry – is excited to announce that individual and group tickets are now on sale for the 2019 show taking place in Columbus, OH on September 26-29; individual, single-day adult tickets will never be offered at a lower price than now.
For those who want to buy early and save the most, individual tickets for AIMExpo presented by Nationwide will be discounted to $10 each for the first two weeks. After that, tickets will be available at the regular price of $16 ($14 when purchased online).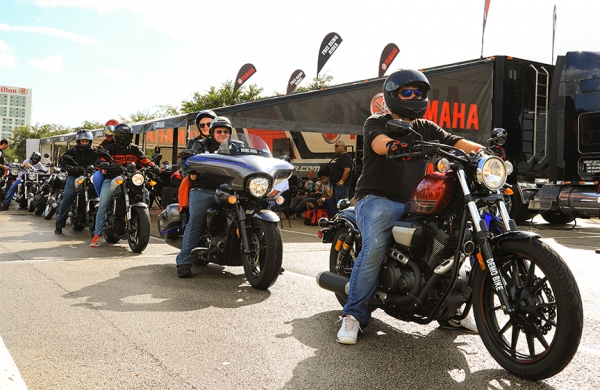 The four-day show is open to consumers on Saturday and Sunday, while trade attendees and media have exclusive access on Thursday and Friday. New for 2019, AIMExpo Outdoors – the home of street and off-road demos – will be open to all attendees including consumers on all four days. There is no fee to visit AIMExpo Outdoors but riders will need to wear appropriate gear if they wish to participate in the demo rides.
Returning to its home at the Greater Columbus Convention Center for 2019, not only will visitors be able to access the demo rides at AIMExpo Outdoors, but also the re-imagined show floor. "Neighborhoods" will reflect the diverse motorcycle and powersports lifestyles and cater to the passions that define our industry. "The Camp" is dedicated to Two- and Four-wheel Off-Road and Adventure enthusiasts, "The Alley" will cater to Street, Urban and Sport riders, while "The Shop" is where visitors will find the V-Twin, Cruiser and Custom segments.

Each neighborhood will allow visitors to quickly find their area of interest and showcase the newest vehicles, parts, gear, and accessories that best fit the lifestyle. Attendees can also enjoy specialty brews, coffee and music, as well as small, intimate "shop talks" hosted by industry experts to celebrate riding culture.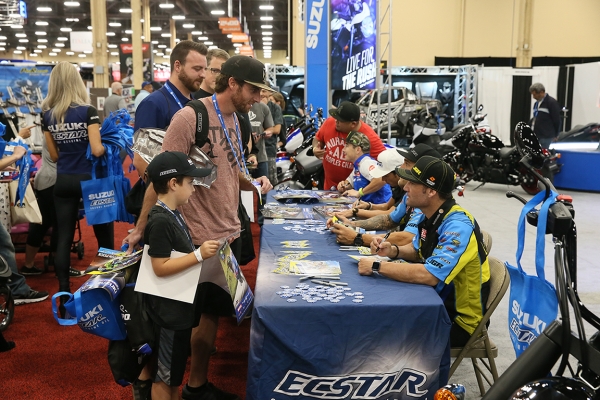 Additional features will be highlighted in the weeks and months leading up to the show but visitors can expect a race night, custom bike show and competition, jobs fair for those looking to start a career in the powersports industry, all your favorite manufacturers and aftermarket suppliers, as well as all the great riding routes, nightlife and places to see around Columbus.
AIMExpo presented by Nationwide will offer free gear check for those riding to the show and more importantly, FREE MOTORCYCLE PARKING will be provided by Sheffield Financial.
To buy tickets now at the lowest price, please visit motoshowtickets.com
Visit AIMExpoUSA.com to keep updated on the exciting 2019 news as it happens. And please follow AIMExpo social media on Facebook, Twitter, and Instagram
ABOUT THE AMERICAN INTERNATIONAL MOTORCYCLE EXPO
AIMExpo, part of the Motorcycle Industry Council, is North America's largest Motorcycle and Powersports Tradeshow and Lifestyle event with international reach. A progressive and comprehensive B2B and B2C platform that connects businesses to accelerate opportunity among exhibiting brands, distributors, dealers, media, enthusiasts and the riders of tomorrow. This annual gathering attracts the influential leaders of the industry that are driven and focused on progressing the business of powersports. For more information visit AIMExpoUSA.com
MEDIA CONTACT
Andre Albert, director, sales and marketing, MIC Events – aalbert@msf-usa.org (949-517- 7512)
Greg Emmerson, ID Agency – greg@theidagency.com