SWISS VEHICLE MAKER QUADRO VEHICLES S.A. ANNOUNCES ENTRY TO U.S. MARKET AT AIMEXPO 2019
Swiss brand introduces a whole new and unique category of products: QOODER

Vacallo, Switzerland, September 6, 2019 "Quadro Vehicles S.A. is thrilled to announce its entry into the all-important U.S. market with the QOODER brand and the establishment of our subsidiary Qooder USA," said Paolo Gagliardo, Quadro Vehicles' visionary CEO and Chairman at AIMExpo 2019. This will be the Swiss company's first appearance in the U.S. where it will display QOODER, a new and unique category of product during the September 26th through 29th event, appearing at stand #833. "The United States is the single most important market in the world, and we are ready to bring our innovative, fun and groundbreaking mobility solutions to a new audience."
"We're so excited to be in Columbus, Ohio, the heart of the American powersports and mobility industry," said Gagliardo. "Introducing QOODER, our new category of vehicles, unique and innovative, to the American enthusiast for the first time, in conjunction with meeting the best business partners is sure to be the beginning of an exciting adventure in personal mobility for all of us."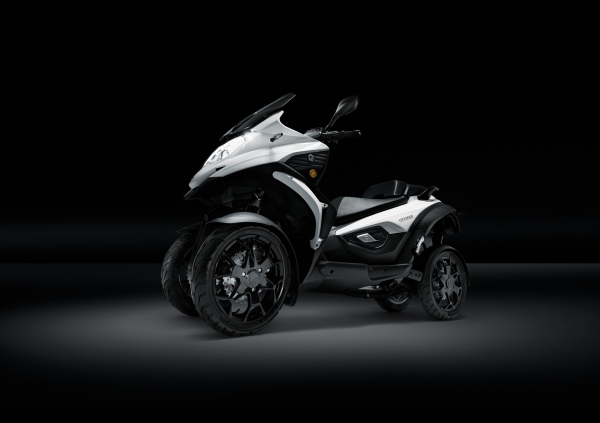 The company's flagship — the QOODER — is the only four-wheeled tilting street vehicle in the world, an all-new and one-of-a-kind product category that combines the road handling and safety of an automobile with the fun and riding dynamics of a motorcycle. It's agile as a scooter and rugged as an all-terrain vehicle. The headline feature of the Qooder is the internationally patented HTS™ (Hydraulic Tilting System), a revolutionary independent suspension system that allows simultaneous tilt of all four wheels. Fun, smooth and precise, the Qooder delivers confident road manners all while maintaining superior road traction. Automatic transmission, twinned rear wheels with dual rear wheel drive and four-wheel independent HTS™ suspension, the Qooder blends advanced technology, superior safety and riding excitement.
Also on display is the three-wheeled QV3 — characterized by its light weight, bold oversized wheels and the patented HTS™ suspension. The QV3 is built to overcome the challenges of urban mobility.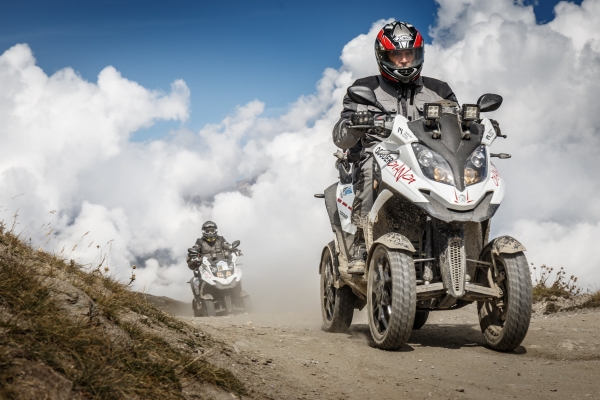 Since its restructuring in 2018, the Swiss company has seen tremendous success and volume growth of its new and unique category of product. In just one year it has seen rocketing growth in Europe with approximately 4,000 vehicles sold, 2,000 of which were four-wheel QOODERs; in 2019 the Company's overall forecast is 6,500.
Gagliardo says, "Our primary motivation during this first appearance in the U.S. and at the AIMExpo is to introduce ourselves to other professionals in the industry, tell our story and vision to the press, introduce the exciting new 2020 product line-up, and meet the best distribution partners in the United States." He continued, "Our goal for moving forward includes creating a great distribution network in key regions and cities. Please come by and visit us at Stand #833 and we can chat about our unique QOODER products and the opportunity for your business."
For more information, please contact: infousa@qooder.com