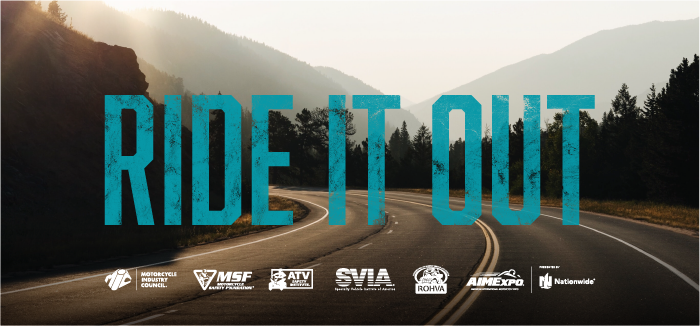 Stay in Touch, While Staying Away
More than ever, it's important that we communicate, stay in contact, and share information as we practice physical distancing.
The MIC COVID-19 Industry Updates & Resources page is a great place to start, to learn what businesses can and can't do right now, and what help is available. The MIC Government Relations Office has communicated with governors in all 50 states, multiple federal agencies as well as the White House, requesting assistance on behalf of the powersports industry to help keep businesses open. MIC members include large manufacturers with tremendous resources and small businesses – among them dealerships and retailers that can be facing serious hardships.
But we've seen innovation and creativity along with the struggle.
Like many of you, MIC staffers have stayed connected through simple video conferencing apps that allow us to see one another while we conference. While working remotely, we've come up with more personal ways to communicate, often and effectively, to keep projects moving forward.
We've seen LinkedIn become a great resource for the B2B community, with groups to join, valuable industry posts to read, and mutual support among the powersports community.
Communications and collaboration, with local community groups and officials, can also offer great engagement, when possible. We've seen riders help deliver medical supplies, among other good deeds.
We've seen smart use of direct-to-customer communications, letting them know that online orders are possible, along with other offers such as special financing, delivery, pick-up for service, through both email and texts.
And we've seen businesses, big and small, stay relevant through social media – as digital audiences are more captive than ever – with positive messages about getting through this situation, together, and effective hashtags that draw people in.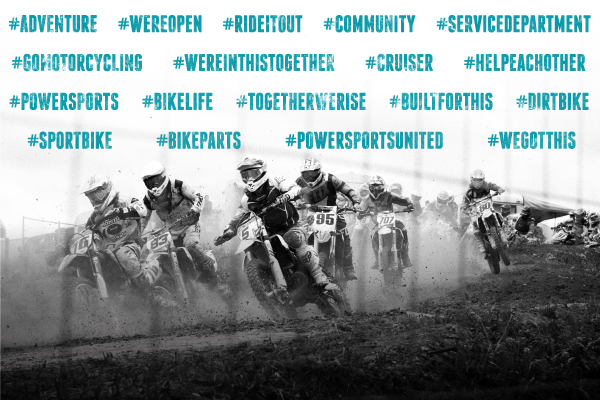 These are tough times that call for leadership, community, and communications. If you want to communicate with the MIC staff, about updates or specific questions on something you don't see covered on the MIC COVID-19 Updates & Resources page, or if you have other thoughts, concerns or ideas on how we can help, please let us know.
Your MIC staff