STACYC RETURNS TO 2019 AIMEXPO PRESENTED BY NATIONWIDE
Over the years, countless brands have found success through attracting new dealers and distributors, and generating consumer sales at AIMExpo presented by Nationwide – the only trade and consumer show for the North American Powersports Industry. One such brand is StaCyc, which saw tremendous growth in a very short time after first exhibiting at AIMExpo in 2017. This led to the company being acquired by Harley-Davidson earlier this year, and StaCyc is returning to the show in 2019 to open another chapter in it's phenomenal story.
Founded in 2016, StaCyc (pronounced sta-sik) manufacturers the Stability Cycle. It's an electric-powered push bike, designed to bridge the gap between push bikes and bicycles or even entry-level motorcycles. Headquartered in Temecula, CA, the company has gone to great lengths to create two machines that won't intimidate young children. Named the 12eDrive and 16eDrive, the model number denotes the tire size to indicate the age range each model is aimed at. Regardless of the size, StaCyc ensures its Cycles are child-friendly by using a lightweight aluminum frame with stable geometry plus BMX-style forks, pneumatic tires and a low seat height. It is easy for the rider to push themselves along, but they can also increase the fun as confidence increases with the electric-powered mode using the quick-change lithium-ion battery pack.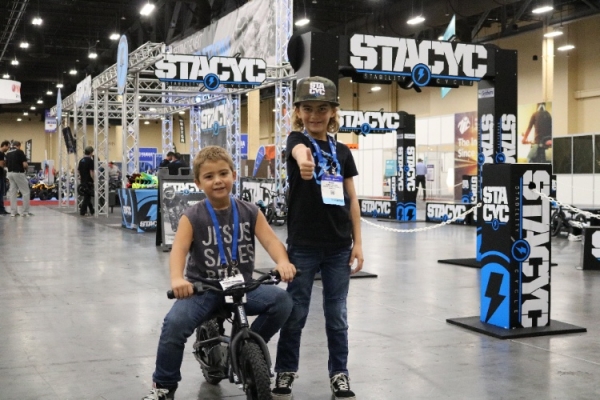 StaCyc caught the attention of Harley-Davidson in 2018 because it gave Harley an opportunity to expand its electric portfolio. The Milwaukee manufacturer is committed to motorcycling electrification, as illustrated by its announcement to launch its premium LiveWire electric motorcycle in fall 2019, with more models to follow in 2021.
Harley-branded StaCyc models will be available through selected Harley-Davidson dealerships in the third quarter of 2019, while StaCyc branded models will also continue to be available through the company's existing dealer network.
The theme for the 2019 AIMExpo presented by Nationwide is Together We Rise. This is perfectly epitomized by StaCyc, which was not only able to build its brand through its presence at the show, but is now part of Harley-Davidson's commitment to bring new riders to the Powersports Industry.
"AIMExpo has been an amazing launch platform for StaCyc," said Mike Dettmers, VP of Sales and Marketing at StaCyc. "As a young brand, the show allows us to get in front of dealer principals and buyers at dealerships who likely would never have noticed us. Attending the show has truly fast-tracked the growth of our dealer network nationally."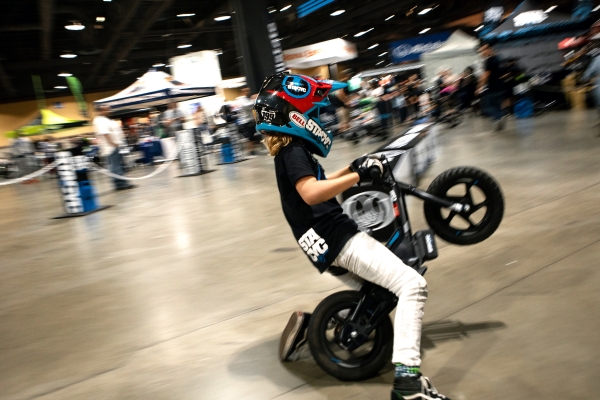 Looking ahead to the 2019 show he continued, "This year at AIMExpo we plan to have our Kid Ride Zone set up, just as we did last year. We are dedicated to Creating the Next Generation of Riders and feel that anywhere we set up to display as a brand, we should also have our activation kit up-and-running to allow kids to experience the thrill of the ride on a StaCyc. We know that giving kids more opportunity to engage in riding will have a positive effect on motorcycle ridership in the future!"
ABOUT STACYC
StaCyc is a fun, upbeat kids' brand that is passionate about "Sharing the Love of Riding." StaCyc is focused on new rider creation within the motorcycle industry and as a young, growing company StaCyc is "first to market," creating a new category within the motorsport and bicycle industries. The company currently offers a range of products that allow kids ages 3 and older and less than 75 lb to enjoy the thrill of riding, many times for the first time. For more information, visit stacyc.com