NEW ZEALAND-BASED UBCO WILL UNVEIL NEW FRX1 FREERIDE TRAIL BIKE AT 2019 AIMEXPO PRESENTED BY NATIONWIDE
The importance of a national show with international reach such as AIMExpo presented by Nationwide is that it allows manufacturers from around the world to present new products to the North American powersports industry, media and consumers. And this access wasn't lost on the team at UBCO – a New Zealand-based company, which is returning to AIMExpo to unveil its new FRX1 Freeride Trail bike.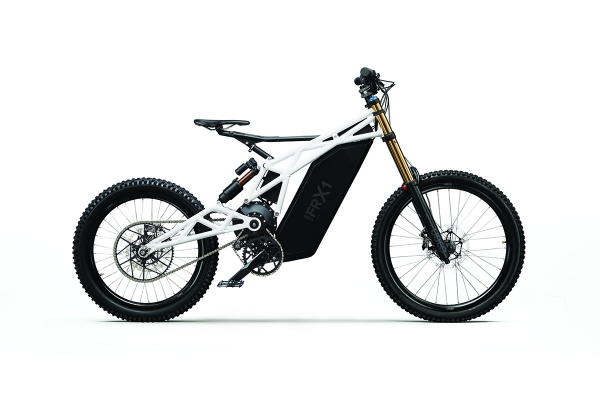 UBCO was formed in New Zealand by Timothy Allan, Daryl Neal and Anthony Clyde in 2015. The first product was the 2×2, a dual electric drive utility motorbike, which was used in the agricultural and recreational market. It entered service at the start of 2016 and since then has been in continuous service with New Zealand's notoriously tough farm users, who have played a key role in the product development. The original off-road 2×2 has now evolved into a road registered "dual-purpose" utility vehicle – allowing riders to take their adventures both on- and off-road.
Based in Tauranga, New Zealand and Eugene, Oregon, UBCO supplies North America, Europe, Australia and New Zealand. The company's long term goals called for model expansion, which will be realized with the launch of the new FRX1 model at this year's show, which takes place on September 26-29 at the Greater Columbus Convention Center in Columbus, OH.
"It's vitally important to establish credibility in the marketplace, and AIMExpo allows that," explained Timothy Allan, CEO at UBCO Ltd. "Attending industry shows over an extended period allows dealers and consumers to get to know the brand and the people behind it. We're also committed to developing a strong nationwide dealer network and we see AIMExpo as a key component in achieving that."
UBCO's US President, Ethan Ralston, also sees that value in attending the upcoming show, and is excited to be involved. "We're very excited to be exhibiting for the second straight year at AIMExpo. Last year saw the initial launch of the UBCO brand to US dealers and since then we've signed up almost 40 dealers across the country. AIMExpo is not only an excellent launching platform for new OEMs but it's been great to work with them to highlight leading new electric vehicle OEMs in the US such as ours."
UBCO recently announced it has entered into a general agreement with Lithuanian-based Neematic to bring Neematic's free ride electric bike concept into the UBCO product family as the FRX1 (Freeride Trail Bike One). With its 20hp peak power brushless motor, lightweight mid-drive frame and hardcore off-road suspension, UBCO views the FRX1 as the perfect fusion of MTB and dirt bike, adding another dimension to UBCO's growing product line.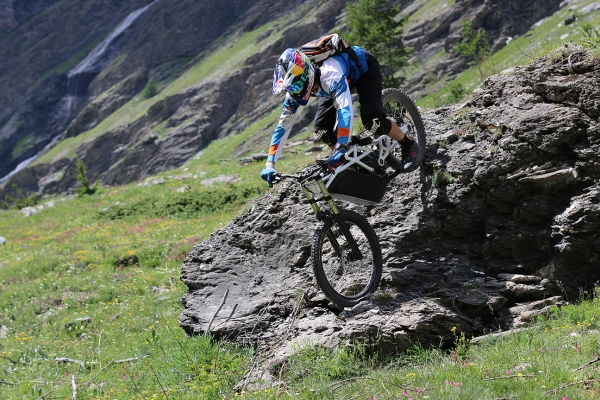 The new bike boasts a twist throttle with Super Pedal Assist, as well as long-travel suspension and hydraulic brakes in a package that weighs 115 lb and can reach 50mph. Charging time is 2.5 hours and range is up to 62 miles, with 10% charging available through the regenerative braking system.
"The UBCO 2×2 is being used in a wide array of environments and with the FRX1 we now we have the ability to offer another solution to our existing customers, while also tapping into new markets with our utility and performance product lines," Tim continued. "One machine can't meet everybody's needs, but a variety of solutions allows us to reach new customers and be more attractive to potential dealers."
Where the UBCO 2×2 has been successfully targeted at farms, conservation companies, touring enthusiasts and more, the FRX1 is aimed more directly at the North American recreation market. "It's an exciting new product," Tim enthused. "We're going to provide a product suite to help bring EVs into the mainstream. And as we continue to develop new opportunities, we understand it's vital to build brand awareness within the powersports industry so they can see what we're doing."
When discussing the challenges faced, Tim was forthright about the importance of AIMExpo in UBCO's strategic planning: "When you start as a small company, you're working up from the bottom to build awareness and respect, which we know will come with time. But being present and engaged is vital, so we decided to not only exhibit at AIMExpo presented by Nationwide but also to launch the FRX1 there, which will allow dealers to see what we're doing and contribute to overall confidence in the brand. It's about being present and developing relationships. We want dealers and consumers to understand we're here for the long term. One of our drivers is to build a consistent presence in the industry and AIMExpo plays a critical part in that."
Not only will the groundbreaking UBCO 2×2 be on display and available for demo rides at the show, visitors can also see the new UBCO FRX1. The lightweight Freeride Trail Bike represents the first phase of a broadened UBCO product range, with hints about more announcements to be made within the next 12 months.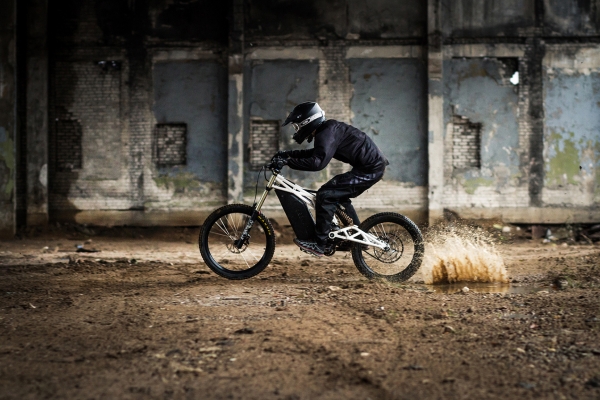 The UBCO FRX1 will be available to US consumers in June 2020. Visitors to ubcobikes.com can learn more about the company's products and see them in action through the Power your Purpose video series, which paints global pictures of how individuals incorporate UBCO bikes into their daily lives.
"One of the core objectives of AIMExpo presented by Nationwide is to provide the most efficient platform possible to connect manufacturers, dealers, media and consumers. We look forward to working with UBCO on their product launch, dealer engagement and demo opportunities as they take full advantage of the industry being together in one place at one time," said Cinnamon Kernes, Vice President & General Manager, MIC Events.
UBCO FRX1 TECHNICAL SPECIFICATIONS*
Dimensions
Length: 80"
Height: 44"
Width: 31"
Curb weight: 115 lb
Performance
Max speed: 50mph
Max range: up to 62 miles
Max torque: 207 lb-ft
Drivetrain
20hp max power
Liquid-cooled brushless motor
Twist throttle and pedal assist modes
Battery
2.2 kWh Li-ion cells
Full charge time: 2.5 hours
Up to 10% regeneration with braking
Frame & body
Mid-drive design for off-road performance
6082 T6 alluminum-alloy frame
50/50 weight ratio
Low center of gravity
Suspension
Adjustable compression and rebound
8" front travel
7.9" rear travel
Brakes
Adjustable regenerative braking
Front four-piston hydraulic brakes
Rear two-piston hydraulic brakes
7.9" rotor diameter
Wheels
26" lightweight, high-strength alloy front rim
24" lightweight, high-strength alloy rear rim
Seat
Adjustable bicycle seat
Gearing
Nine-speed gearbox for pedaling
*Height / Length / Weight measures are approximate. All product specifications are subject to change without notice to improve performance, function and/or design.
E-BIKES AT AIMEXPO
AIMExpo presented by Nationwide will reflect the important role the e-bike industry continues to play in bringing new riders to the powersports industry. A key component will be the Cycle Volta e-Pavilion, which is a partnership between Bonnier Motorcycle Group and the Motorcycle Industry Council. It will showcase the capabilities of electric mobility and promote Bonnier's new Cycle Volta media brand.
The Cycle Volta Pavilion will include a dedicated area on the show floor focused on all-things electric, including electric-assist bicycles and motorcycles. Vendor booths, test rides, and educational "Ted Talk" discussions will help to define the parallels, connections, and benefits of transforming e-bike riders into new motorcycle enthusiasts
In addition to the pavilion, visitors to the show will also find booths encompassing the gamut of electric personal transport, from the entry-level children's Stacyc, all the way up to full electric motorcycles from companies such as Zero.
As we've already seen, UBCO will launch its latest FRX1 Freeride Trail Bike, and other companies such as Kuberg, Super73 and more will be found on the show floor at AIMExpo presented by Nationwide. Visit aimexpousa.com for a full list of exhibitors.