NEW ROXOR A/T TO DEBUT AT 2019 AIMEXPO PRESENTED BY NATIONWIDE
As the four-wheel off-road segment continues to grow within the powersports market, Mahindra Automotive North America has chosen AIMExpo presented by Nationwide for the public debut of its new ROXOR A/T model. This ground-breaking work/play vehicle will be on display to the trade and consumers at the Greater Columbus Convention Center on September 26-29, 2019.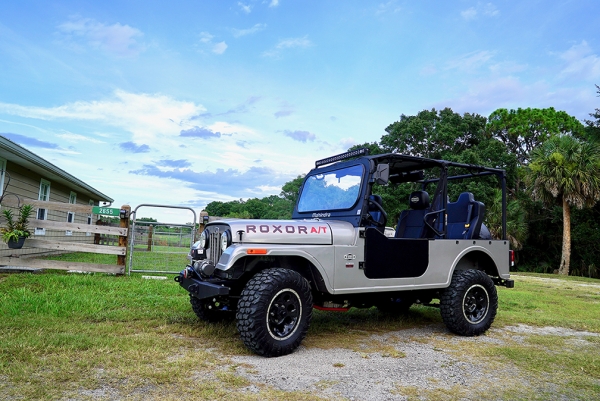 With its retro appeal and modern technology, The ROXOR A/T connects the best of outdoor adventures past to new summer memories for the whole family thanks to its fully automatic transmission. However, it's not just for fun – this vehicle is equally indispensable around the work site, where everybody from agriculture to construction workers are able to appreciate its ease of use.
The new adaptive automatic transmission is calibrated for industrial and off-road capabilities, with the transmission's precisely tuned electronic control module providing effortless drivability and torque demand for all conditions. The adaptive control learns the user's driving patterns, helping to ensure it can deliver consistent performance regardless of the operating conditions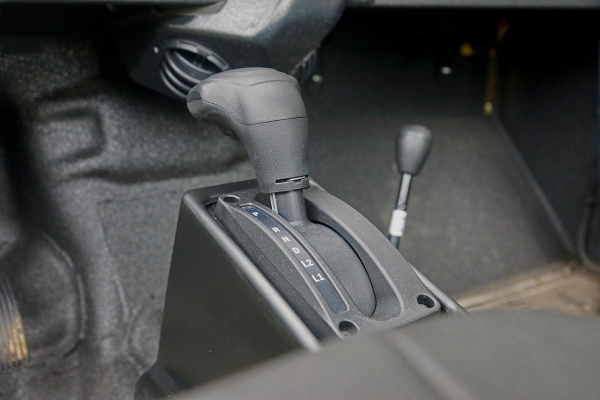 "The automatic transmission is a natural extension to our ROXOR line up and will broaden the work and recreational capabilities of its off-roading activity," said Richard Ansell, Vice President of Marketing. "The optional rear seat doubles the number of people who can experience outdoor fun and is another way to customize your ROXOR to make it your own."
While the tough steel body and strong, box steel frame ensures it is built to last, the ROXOR A/T includes a new rear seat option to double its rider capacity, adding to the customization capability of ROXOR. Coupled to its stout 2.5-liter turbo-diesel engine and starting from $15,999 (MSRP) for the manual transmission model and $18,999 (MSRP) for the new ROXOR A/T, the ROXOR will get the job done and also get you to the weekend fishing camp.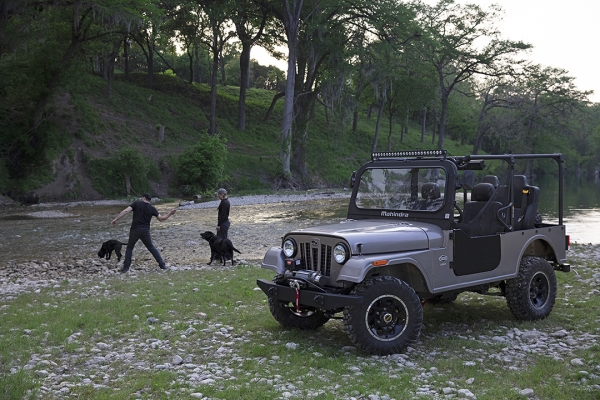 "It's great to see ROXOR return to AIMExpo and we're particularly happy to have the new A/T model debut here because we're putting a great deal of effort into spotlighting the importance of the off-road market, especially the tremendous growth in the four-wheel segment," said Andre Albert, Director, Sales and Marketing, MIC Events. "Debuting new products is huge part of AIMExpo presented by Nationwide and we're glad to have ROXOR take advantage of this opportunity."