New Leadership Team to Run MIC Events
Cinnamon Kernes will lead MIC Events as vice president and general manager, overseeing strategic planning and day-to-day management, and Andre Albert will serve as sales and marketing director, managing exhibit space, sponsorship sales as well as marketing and promotions activities. Both will begin their new positions on Jan. 1.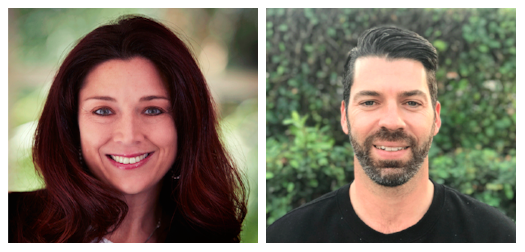 MIC Events will continue to produce AIMExpo presented by Nationwide and will work on other MIC initiatives, including events designed to build ridership and awareness. Albert will report to Kernes and she will report directly to MIC President and CEO Tim Buche.
"As the MIC works to promote the powersports industry, we look to create first-ride opportunities on two-, three- and four-wheelers," Buche said. "And MIC Events will be an integral part of these projects. I'm excited for Cinnamon and Andre in their new roles and have complete confidence in their leadership."
Larry Little, current vice president and general manager of MIC Events, will transition to a part-time position as vice president. Little will continue to be an integral leader, working with key accounts and on several other MIC initiatives while supporting Kernes and Albert.
Mike Webster, senior vice president of MIC Events, will be leaving the MIC and will serve as an advisor and consultant through his new company. Webster, who served the industry for more than 35 years, producing shows and events, was presented the MIC Chairman's Award during the MIC Communications Symposium this month.
"I'm deeply honored with the recognition," Webster said, "and look forward to working with the MIC, now as a vendor, on events and other projects. There is no better person than Cinnamon to serve as the new leader of AIMExpo and the numerous other events, education and ridership initiatives that are in the works."
"I'm excited to be stepping up," Kernes said, "and contributing in a greater way to the ridership strategic initiative and, of course, continuing to grow and develop AIMExpo, the largest and single most important event in North America for our industry. I also wish to congratulate Mike and Larry for their achievements and their new roles, and I want to thank them for their leadership and mentorship through the years."
Albert joined AIMExpo as marketing manager in 2018.
"Working with AIMExpo gave me an introduction to the Motorcycle Industry Council, and I am more than thrilled to have the opportunity to work in an even broader capacity with the association," he said.
Be sure to stay tuned to the AIMExpoUSA.com website and keep up to date on exciting news as it happens by visiting AIMExpo's social media pages. "Like" the American International Motorcycle Expo on Facebook, and "Follow" on Twitter or Instagram: @AIMExpo.