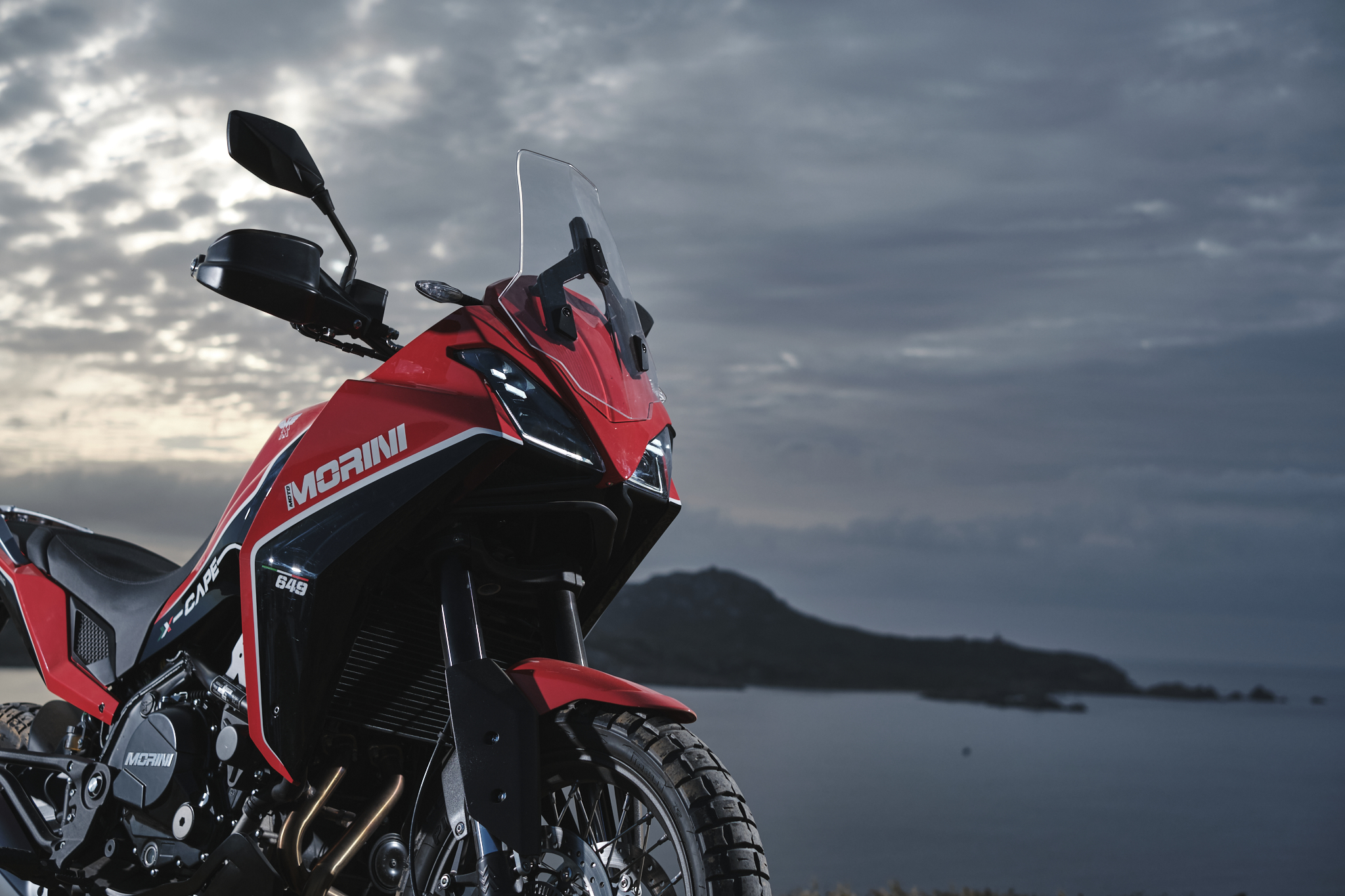 IRVINE, Calif., January 18, 2023 — Iconic Italian motorcycle brand Moto Morini will be making its American market debut at AIMExpo, North America's premier powersports trade event, February 15-17, in Las Vegas.
"We chose AIMExpo because it attracts thousands of industry leaders, dealers, and media from across the U.S.," said Chris McGee, chief operating officer for Moto Morini. "It's North America's largest powersports trade show, so it's the ideal place for us to introduce our inspiring motorcycles and accessories to the U.S. market. Moto Morini, with our famous Italian quality, performance, and style, is looking forward to connecting with dealers and growing our partnership network here."
Moto Morini was founded in 1937 by famed motorcycle designer Alfonso Morini and will bring decades of master craftsmanship, distinct Italian design, and premium quality and performance to the U.S. with its portfolio of motorcycles. Moto Morini's American headquarters will be in Irvine, California.
"We're extremely excited to have the opportunity to give Moto Morini a big welcome to the American market," said Cinnamon Kernes, vice president of market expansion at the Motorcycle Industry Council. "While the brand is known in Europe and around the world for its history of designing and producing high-quality performance motorcycles, it's a new Italian brand for the U.S. I think we're all looking forward to Moto Morini's special presentation on our New Product Central stage."
"All dealers and media attending AIMExpo are invited to visit us at our booth for a guided VIP tour of our bikes, riding gear, and accessories," said McGee. "We offer a range of extraordinary motorcycles that is sure to excite riders and enthusiasts."
Moto Morini will be at Booth 2031 and will be presenting at AIMExpo's New Product Central stage on Wednesday, February 15, at 10:45 am. Those interested in meeting with Moto Morini staff and exhibitors are invited to connect with McGee at chris@motomorini.com to schedule an appointment.
ABOUT MOTO MORINI MOTORCYCLES
Moto Morini, with European headquarters in Milan, is an iconic Italian motorcycle brand founded in 1937 by the famed motorcycle designer Alfonso Morini and has long been the symbol of Italian innovation and performance. With a heritage of producing some of the most extraordinary motorcycles in Europe, Moto Morini brings decades of master craftsmanship, exceptional Italian design, premium quality and unparalleled performance to their line of inspiring motorcycles that meet and exceed the demands of today's riders on and off the road. From their American headquarters in Irvine, California, Moto Morini provides dealers in North America with premium quality, impeccably designed, high-performance motorcycles, as well as leading edge apparel and exceptional accessories with famous Italian style. Learn more and see the complete Moto Morini line at MotoMoriniUSA.com.