MAJOR OEM'S ANSWER THE CALL TO COME TOGETHER AT AIMEXPO PRESENTED BY NATIONWIDE
Major manufacturers have answered the call from the American International Motorcycle Expo and the Motorcycle Industry Council for the industry to come together in 2019 through the theme Together We Rise. This reflects the urgent need that is resounding through the Powersports Industry as we collectively look to overcome obstacles and seize the opportunities the changing market has presented.
AIMExpo presented by Nationwide – the only trade and consumer show for the North American Powersports Industry – has outlined 2019 as a pivotal year for the Powersports Industry to come together. This commitment is shared by many of the biggest companies within the sector, and they will be present when the doors open to the Greater Columbus Convention Center on September 26-29.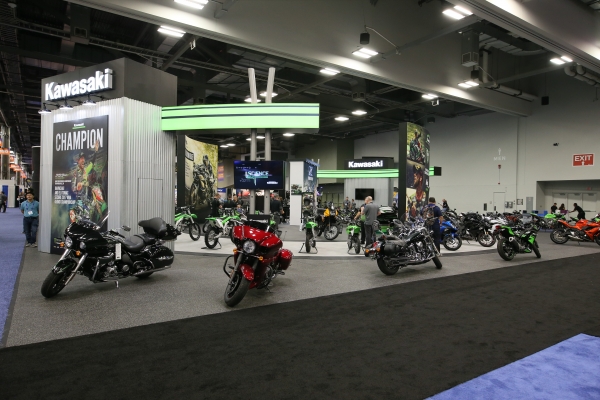 Over the coming weeks we will share more information regarding new companies joining the movement and further details regarding specific activations planned by key OEMs to take advantage of the reimagined show.
As it currently stands, AIMExpo presented by Nationwide is proud to announce the following manufacturers will be participating in the 2019 show: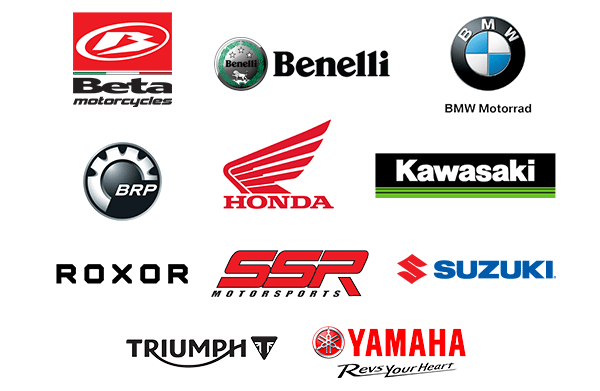 "Together We Rise is a powerful theme for this year's AIMExpo," said Kerry Graeber, Vice President MC/ATV Sales and Marketing, Suzuki Motor of America, Inc. "Coming together as the Powersports Industry to recognize, adapt, and take action in today's challenging business environment is crucial to our future. It's time to reinforce that unity, commitment, and passion with our fellow business partners, media, and customers."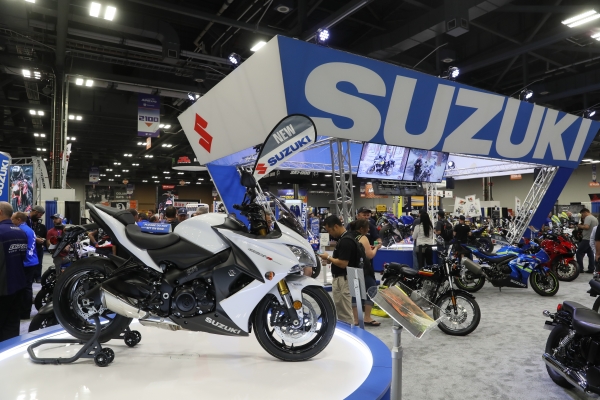 As in previous years, AIMExpo presented by Nationwide is open to both the trade and consumers. It allows manufacturers to present new products, campaigns, and connect with dealers in an engaging and meaningful environment. It's also the annual and best opportunity for dealers to meet their current aftermarket vendors, collaborate and find inspiration from colleagues, find new opportunities, and attend education/business development seminars designed to maximize profit and stay ahead of new consumer buying trends and habits.
"We want to give special recognition to the OEMs who have heard our call and are supporting the industry by committing to this year's AIMExpo presented by Nationwide. They have fully embraced the concept of Together We Rise and we encourage others to join us so that we can all create a stronger Powersports Industry through unity," said Cinnamon Kernes, Vice President & General Manager, MIC Events.
For Dealer Registration, visit the registration portal here.
Please follow AIMExpo social media on Facebook, Twitter and Instagram
ABOUT THE AMERICAN INTERNATIONAL MOTORCYCLE EXPO
AIMExpo, part of the Motorcycle Industry Council, is North America's largest Motorcycle and Powersports Tradeshow and Lifestyle event with international reach. A progressive and comprehensive B2B and B2C platform that connects businesses to accelerate opportunity among exhibiting brands, distributors, dealers, media, enthusiasts and the riders of tomorrow. This annual gathering attracts the influential leaders of the industry that are driven and focused on progressing the business of powersports. For more information visit AIMExpoUSA.com
About the Motorcycle Industry Council
The Motorcycle Industry Council exists to preserve, protect and promote motorcycling through government relations, communications and media relations, statistics and research, aftermarket programs, development of data communications standards, and activities surrounding technical and regulatory issues. As a not-for-profit national industry association, the MIC seeks to support motorcyclists by representing manufacturers, distributors, dealers and retailers of motorcycles, scooters, ATVs, ROVs, motorcycle/ATV/ROV parts, accessories and related goods and services, and members of allied trades such as insurance, finance and investment companies, media companies and consultants.
The MIC is headquartered in Irvine, Calif., with a government relations office in metropolitan Washington, D.C. First called the MIC in 1970, the organization has been in operation since 1914. Visit the MIC at mic.org.
AIMEXPO MEDIA CONTACTS
Andre Albert, director, sales and marketing, MIC Events – aalbert@msf-usa.org (949-517- 7512)
Greg Emmerson, ID Agency – greg@theidagency.com