Industry Experts to Share Winning Strategies and Insights at AIMExpo, MPN Education Series
IRVINE, Calif., Nov. 14, 2023 — Powersports dealers preparing their 2024 strategy cannot miss the Disruptive Thinking Stage at AIMExpo 2024. Motorcycle & Powersports News and AIMExpo are collaborating to bring the most powerful educational line up to the powersports industry with top experts sharing their most effective growth strategies and how to use data, trends, and forecasts to drive sales on the AIMExpo Disruptive Thinking education stage for the 2024 show. These sessions will be held Tuesday and Wednesday, February 6-7, at the Las Vegas Convention Center.
"AIMExpo and MPN are unified in our dealer-first philosophy, and this is integral to how we are curating the education for the show, bringing in experts to cover topics crucial for dealerships looking to expand and thrive," said Greg Jones, content director, MPN. "We're excited for the presentations from our carefully selected panelists and encourage everyone to be ready to take notes so they can put their tips and advice to practice."
An MIC Breakfast with the Board presented by S&P Global will kick off both days, featuring MIC Board members Derek Brooks of Yamaha Motor Corp., and John Hinz of KTM North America, among others. The panel, led by Sam Dantzler of Garage Composites, will discuss leading trends over the past year and the data behind those trends, so businesses can set up for success in the new year.
MPN curated an in-depth education series for retailers with its MPN Dealer Excellence Tracks. Topics will cover how to maximize every unit sale with F&I and parts, garments, and accessories; how to grow and excel in the digital retail world; and how to attract, develop, and retain talent in sales and service.
On Tuesday, February 6, Garage Composites will host a live podcast from AIMExpo with top dealers to discuss the industry's hottest issues, how to navigate them, and how to come out on top. Other MIC Symposium sessions include understanding the value of your dealership and growing your wealth over time, with panelists from global financial leader Morgan Stanley and Performance Brokerage Services. David Savlowitz and Michael Ponton of Competitive Analytics will share their "Economic Roadmap for Powersports Sales" with a deeper dive into predictive analytics with a look at sales forecasts, pricing indices, and the overall economy to help dealers prepare for the future.
"Together with MPN, we have put together our most actionable, engaging education series yet," said Cinnamon Kernes, vice president of market expansion and events at the Motorcycle Industry Council. "We have some of the industry's biggest powerhouses coming in to share their best practices and winning strategies, so you definitely don't want to miss out. Best of all, there is no cost for dealers to attend AIMExpo and to participate," said Kernes. "We look forward to seeing everyone and starting the year off strong."
The full education lineup can be viewed here on the AIMExpo website.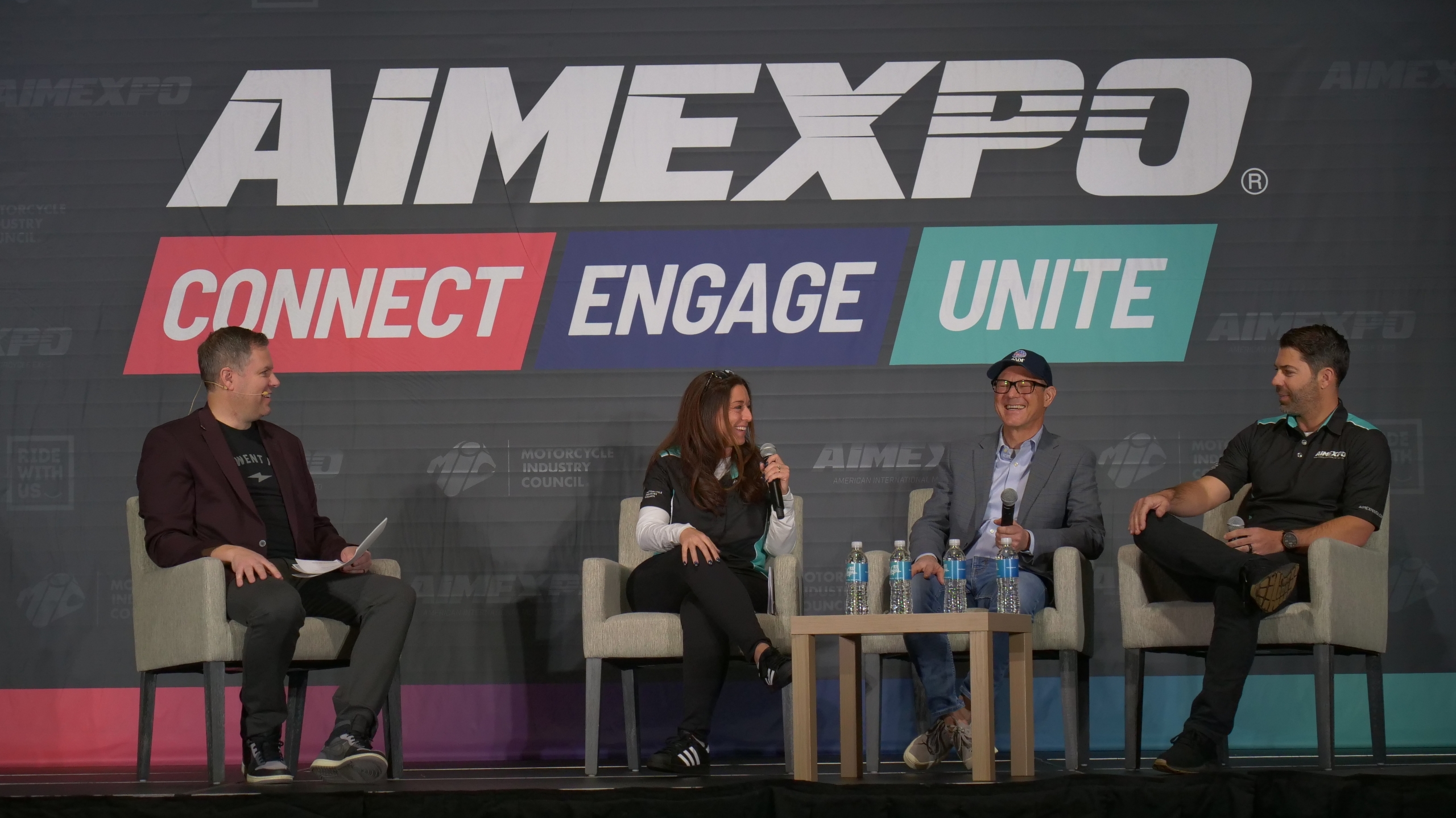 Not registered to attend AIMExpo 2024 yet? Click the button below to register now: