Indian Motorcycle, Slingshot, Polaris Triple Down for AIMExpo in Vegas
IRVINE, Calif., Oct. 17, 2023 —  AIMExpo is excited to announce the return of Indian Motorcycle, Slingshot, and Polaris displays at the upcoming 2024 event taking place in Las Vegas. The latest models will be on showcase during AIMExpo 2024, from Tuesday through Thursday, February 6-8.
"Everyone is excited for AIMExpo, which gives us the perfect opportunity to strengthen our relationships with dealers, media, and others in powersports, and to support growth and education within the industry," said Joey Lindahl, marketing director for Slingshot and Motorcycle Industry Council board member representing Polaris Inc. "We'll have a sizeable footprint on the AIMExpo show floor to display an assortment of two, three and four-wheeled vehicles."
"We're happy to see the return of Indian and Slingshot to the AIMExpo floorplan and even more excited that Polaris is joining with their 4-wheel line-up for the first time.  With three separate booths and over 2,500 square feet of exhibit space, there is going to be a prominent presence on the show floor by the Polaris brands," said Cinnamon Kernes, MIC vice president of market expansion and events. "Their dedication to helping the powersports industry grow, not just through participation at AIMExpo, but through the development of their wide-ranging products from two-wheels to four, is truly appreciated and we look forward to their participation contributing to our best show yet.
To date, over 15 OEMs, several major distributors, and hundreds of powersports companies have already committed to 2024. The more than 225,000-square-feet show floor at the Las Vegas Convention Center is already 95 percent sold out.
Additional show features include AIMExpo's Disruptive Thinking stage, which will feature an impactful education program delivered by Motorcycle & Powersports News and AIMExpo; New Product Central, two e-Bike demo tracks, the Dealer Recharge Zone, the MIC Business Center, the AIMExpo Industry Party powered by Turn 14, and more.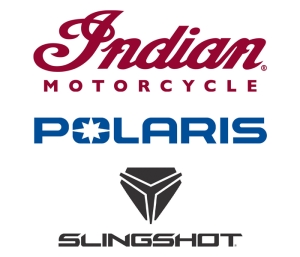 Not registered to attend AIMExpo 2024 yet? Click the button below to register now: