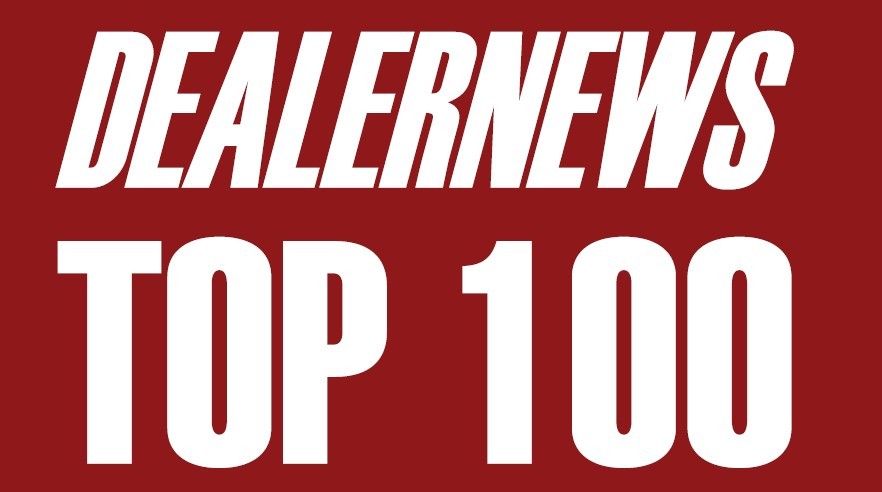 Kicking off at AIMExpo with Special Salute to Top 25 Dealers of All Time
LAS VEGAS, December 15, 2022 —  Dealernews is bringing back its famed Top 100 Dealer Awards — the powersports industry's largest, longest running and most prestigious retail competition — with a very special tribute at AIMExpo in Las Vegas, February 15-17, 2023.
All AIMExpo attendees are invited to the DEALERNEWS DEALER SALUTE, honoring the Top 25 Dealers of All Time on February 16. This will be an evening celebrating the Dealers that helped build the powersports industry as well as those continuing to shape the future.
"We want to thank Dealers for all they do to sustain and grow our industry, support our sport, enhance our lifestyle, and serve as the pillars of our community," said Dealernews magazine owner (and Dealer) Bob Althoff. "The Dealers' impact, individually and collectively, is inspiring and vital to the future of powersports. It is high time we return to recognizing retail excellence. And where better to salute Dealers than at our industry's trade show?"
Kicking off the Top 100's return will be a salute to the Grand Prize winners from 1992-2016. "AIMExpo will be toasting the Top 25 of All Time with a cocktail reception immediately following Thursday's show," said Cinnamon Kernes, vice president of market expansion for the Motorcycle Industry Council. "All attendees and exhibitors are welcome to join in the tribute to these great Dealers — past, present, and future!"
"AIMExpo is the annual grand stage for the North American powersports industry," added Kernes. "It attracts influential industry leaders who are focused on progressing the powersports business. Together we can energize the industry. With invaluable Dealer education programs and networking opportunities like this, as a Dealer in the powersports business, you need to be here!"
Dealernews magazine launched its Top 100 program to spotlight the outstanding achievements of North America's powersports retailers in 1992, and with AIMExpo continuing to prioritize the industry with its trade-only format for 2023, the time and place to bring the program back was perfect. "For 25 years we recognized retail excellence by the powersports Dealers of North America. We are honored to bring the program back for 2023," Dealernews editor Robin Hartfiel said. "Since our awards program has always been about recognizing and honoring the people we respect the most, 'Top 100' has been the ultimate Dealer accolade since 1992."
AIMExpo is more than just a trade show. It is the place where the $39.9 billion powersports industry gathers as a community to discover, explore, and experience the trends and products that shape the marketplace. Learning, growth, profitability, and change — and it all starts here.