The AIMExpo Disruptive Thinking education platform is designed to help dealers approach their business from different perspectives, bringing together current industry need-to-know content with broad, high-level topics that impact all aspects of business and life.
The integration of MIC Symposium content and AIMExpo education, curated in partnership with MPN, creates a platform that will feature keynotes, panels packed with industry powerhouses, and in depth classroom-type sessions covering vital topics facing powersports today and opportunities that lay ahead – all on the show floor.
AIMExpo and Motorcycle & Powersports News have partnered to bring the most engaging, actionable education sessions yet to the Disruptive Thinking stage for the 2024 show, featuring three focused tracks: Training and Talent, F&I/PG&A, and Marketing. As a leading industry publication, MPN has the pulse on powersports trends and developments, and understands what dealers need to know today so they can succeed tomorrow.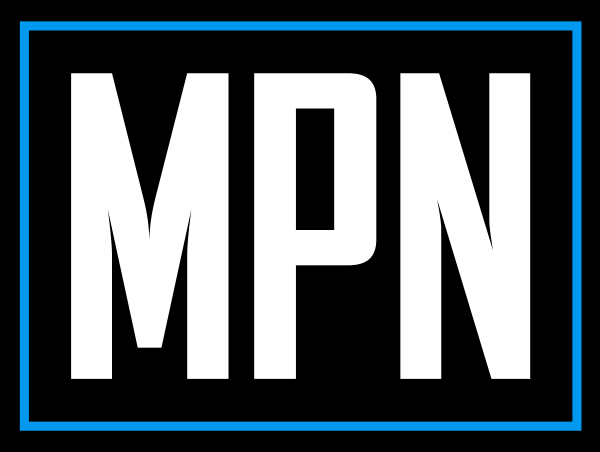 9am – 9:30am
MIC Breakfast with the Board presented by S&P Global Continental Breakfast & Networking
9:30am – 10:45am
MIC Breakfast with the Board presented by S&P Global
Part 1: What trends leadership has seen over the last year, the data behind the trends and what it means for the industry
Moderated by Sam Dantzler, Garage Composites
MIC Board Panel led by Derek Brooks, Yamaha Motor Corp. / MIC Board Chairman and John Hinz, KTM North America / MIC Board Vice Chair (Additional Board Members to be Announced)
11:00am – 11:45am
MPN Dealer Excellence Track: F & I
Maximize every sale, the bike is just the start: F&I, PG&A
Jason Duncan, McGraw Powersports / JD Baker, Protective Asset Protection / John McFarland, Lightspeed / Zachary Materne, Apiar Commercial Risk Management
1:00pm – 1:45pm
GARAGE COMPOSITES LIVE PODCAST
The team from Garage Composites will host a live podcast with top dealers on the AIMExpo Disruptive Thinking Stage to discuss today's hottest issues
Sam Dantzler & Tony Gonzalez, Garage Composites
2:00pm – 2:45pm
MPN Dealer Excellence Track: Marketing & Sales
How to grow and excel in the digital retail world
Johnathan Aguero, Transax / Jason Nierman, Rollick / Mike Wyrzykowski, Blackpurl / Troy Snyder, Trader Interactive / Martine Nuerva, DX1
3:00pm – 3:45pm
MPN Dealer Excellence Track: Training & Talent
How to Attract/Retain & Develop Talent (Techs and Sales)
Brent Gyuricza, Maverick Motorsports / AJ Meisel, Plano Kawasaki Suzuki / Michael Maledon, Elway Powersports
4:00pm – 4:45pm
MIC SYMPOSIUM: Revving Up Your Wealth: Understanding the Value of Your Powersports Dealership Presented by Morgan Stanley and Performance Brokerage Services
Whether you're gearing up to step away from your business now or ten years from today, understanding the value of your powersports dealership is critical. Did you know that 98% of business owners aren't sure about their business' value? Join experts from global financial leaders Morgan Stanley and Performance Brokerage Services to learn:
• The key components that go into determining a dealership's valuation
• Tips to refine the balance sheet that help highlight the dealership's true value
• The actions you can take to grow this value and your wealth over time
• Financial planning ideas that will help you make better decisions for your business
Paulina Matel & Brad Stanek, Morgan Stanley / Courtney Bernhard & George Chaconas, Performance Brokerage Services
5:15pm
Keynote: Navigating New Horizons: Unleashing Success with Blue Ocean Strategy
Unlocking Innovation and Growth for Businesses in Uncharted Waters
In a rapidly evolving economy and business landscape, the need for innovation and differentiation has never been more crucial. Join us for a captivating keynote presentation on the transformative power of Blue Ocean Strategy and why businesses should embrace it. Discover the five compelling reasons why this strategy is essential for achieving unparalleled success:
• Escape the Red Ocean: Learn how to break free from the cutthroat competition of overcrowded markets and create uncontested spaces ripe with opportunities.
• Innovate or Stagnate: Explore how Blue Ocean Strategy fosters a culture of innovation, enabling businesses to continuously adapt, evolve, and stay ahead of the curve.
• Maximize Customer Value: Dive deep into customer-centric strategies that not only meet but exceed customer expectations, building unwavering loyalty.
• Sustainable Growth: See how businesses can achieve sustainable, long-term growth by focusing on untapped markets and untapped value.
• Reshape Industry Boundaries: Witness the power of Blue Ocean Strategy in reshaping industry landscapes and expanding market boundaries.
Join us for an enlightening journey into uncharted waters, where the possibilities are limitless, and success knows no bounds. This keynote presentation will leave you inspired and equipped to chart your own path to innovation and prosperity.
David Savlowitz & Michael Ponton, Competitive Analytics

9am – 9:30am
MIC Breakfast with the Board presented by S&P Global Continental Breakfast & Networking
9:30am – 10:45am
MIC Breakfast with the Board presented by S&P Global
Part 2: What trends leadership has seen over the last year, the data behind the trends and what it means for the industry
Moderated by Sam Dantzler, Garage Composites
MIC Board Panel led by Derek Brooks, Yamaha Motor Corp. / MIC Board Chairman and John Hinz, KTM North America / MIC Board Vice Chair (Additional Board Members to be Announced)
11am – 11:45am
MPN Dealer Excellence Track: Marketing & Sales
How to grow and excel in the digital retail world
Johnathan Aguero, Transax / Jason Nierman, Rollick / Mike Wyrzykowski, Blackpurl / Troy Snyder, Trader Interactive / Martine Nuerva, DX1
1pm – 1:45pm
MIC SYMPOSIUM: Revving Up Growth: The Economic Roadmap for Powersports Sales | Disruptive Thinking Stage
Navigating the Future of Thrills, Chills, and Potential Economic Spills
Buckle up for an exhilarating quantitative journey into predictive analytics that will provide invaluable insights into the future! Gain a firsthand look into the most recent trends and forecasts for power sports sales, power sports pricing indices, and the overall economy!
David Savlowitz & Michael Ponton, Competitive Analytics
2pm – 2:45pm
MPN Dealer Excellence Track: Training & Talent
How to Attract/Retain & Develop Talent (Techs and Sales)
Brent Gyuricza, Maverick Motorsports / AJ Meisel, Plano Kawasaki Suzuki / Michael Maledon, Elway Powersports
3pm – 3:45pm
MPN Dealer Excellence Track: F & I
Maximize every sale, the bike is just the start: F&I, PG&A
Jason Duncan, McGraw Powersports / JD Baker, Protective Asset Protection / John McFarland, Lightspeed / Zachary Materne, Apiar Commercial Risk Management
4pm – 4:45pm
MIC SYMPOSIUM: Protecting the Business of Your Business
Subject-matter experts in their respective fields address three key areas of your business you may not be paying enough attention but need to be.
Moderated by Jared Burt, Hero Hub
Sanjay Mehta, Risk Management at Liberty Company Insurance Brokers / Human Resources and Benefits at Triada Health / Rick Kallas, Security and Compliance at Fiserv